Interior Vilhelm Hammershoil 1898
This week I made an exciting discovery - the book
1001 Paintings You Must See Before You Die
. I found it on the shelves of our amazing
Blasco library in Erie.
Little did I know that when I checked it out, I would find a treasure trove of inspiration. There has been a lot of talk on
my art quilt list
lately about copying the masters to learn more about creating art. I, myself, think its a
must
for anybody who wants to learn the design elements and principals. In that light, I starting reading through all 1001 paintings and I'm having a hard time putting it down.
What captures my eye the most are the way artists have depicted the female form. Take Berthe Morisot's Woman at Her Toilette (1875). She captures a woman at her vanity - leaving her face a mystery. The focal point of the painting, the woman's lovely back, is achieved through Morisot's use of light.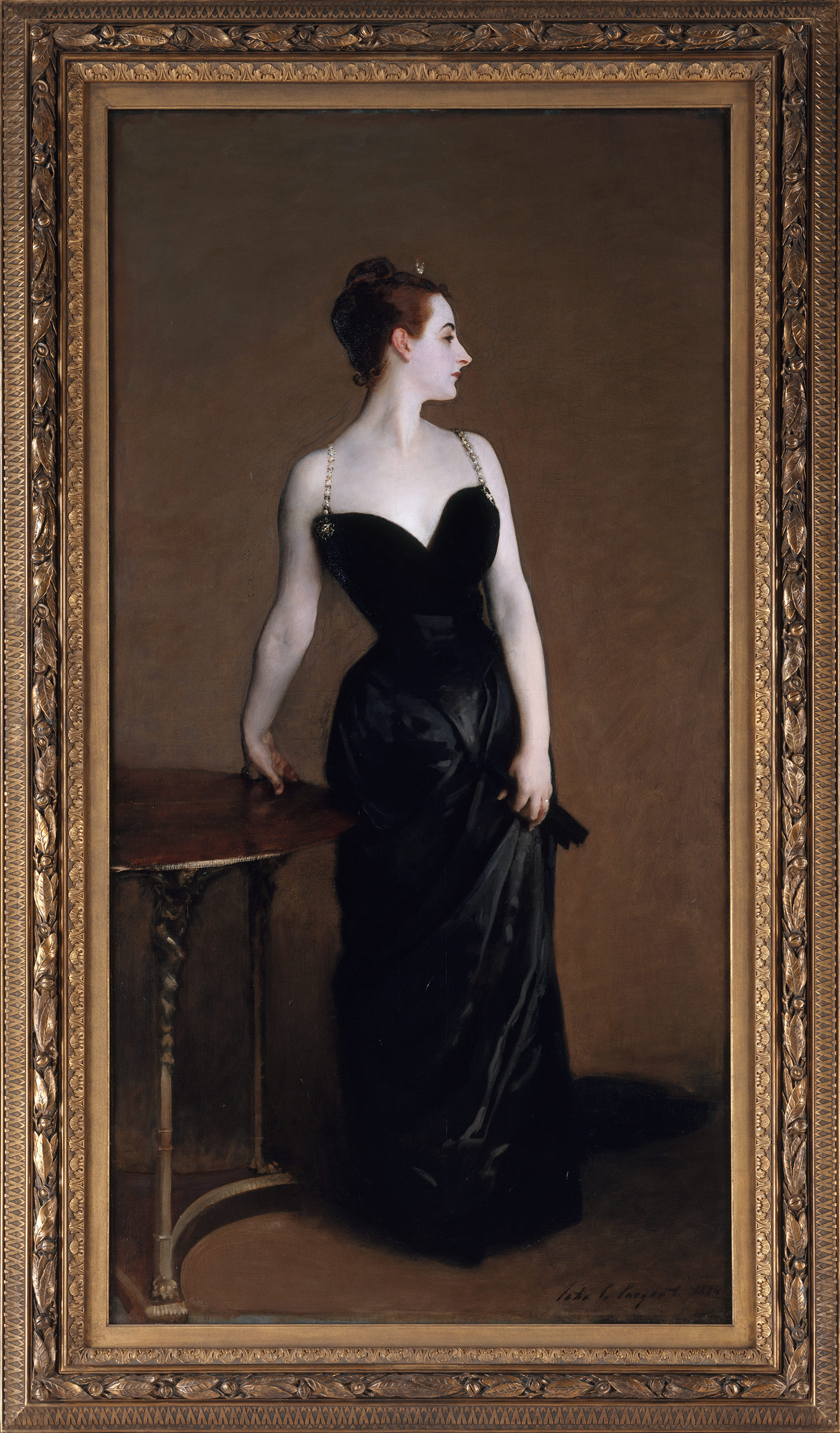 Another great example of the female form is John Singer Sargent's
Madame X
(1884). This painting although depicting a totally clothed female was considered quite scandalous. The contrast of the her white white skin against the a low cut black gown with one strap hanging brought outrage and shock from most viewers - especially those who recognized Madame X. I love the way he posed her - showing off her elegant neck and oddly turned arm. Sargent had to leave Paris due to the scandal but thought it was the finest thing he ever painted.
In the book I found a couple good examples from Edgar Degas, including the painting
The Tub (1886)
. Truth be told I'm a little obsessed by Degas' paintings. I love how he worked in pastels - seems so appropriate for women. Plus with this painting - capturing a woman's very intimate moment of bathing, the pastels are stunning. Once again his use of the light source brings the eye to the beauty of her back and the curve of her spine. His choice of having the woman crouching is in homage to "crouching Aphrodite" of his early classical training. See - even the masters studied the masters.
So I guess you can tell that not only am I intrigued by the female form but my tastes naturally run to paintings of the late19th century. There is so much to learn from these paintings including the use of shape and how the artist uses light to create a focal point as well as a mood. Every time I go into this book I find something new. Its definitely going to be on my Christmas list!